1 person
1 and 2 nights 




€ 61

 per night
 
If 3 nights and +



€ 58 per night



2 people
1 et 2 nights 




€ 73

 per night
 
If 3 nights and +



€ 70 per night



3 people
1 et 2 nights 




€ 104

  per night
 
If 3 nights and +



€ 101per night
Net price of the room per night
Breakfast included
Cash payment

 
Reduction of € 3 per night



If 3 nights and more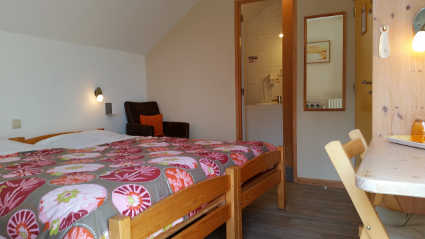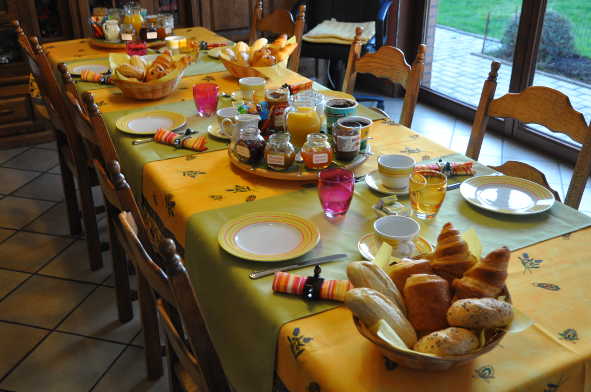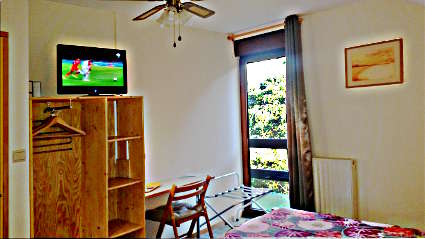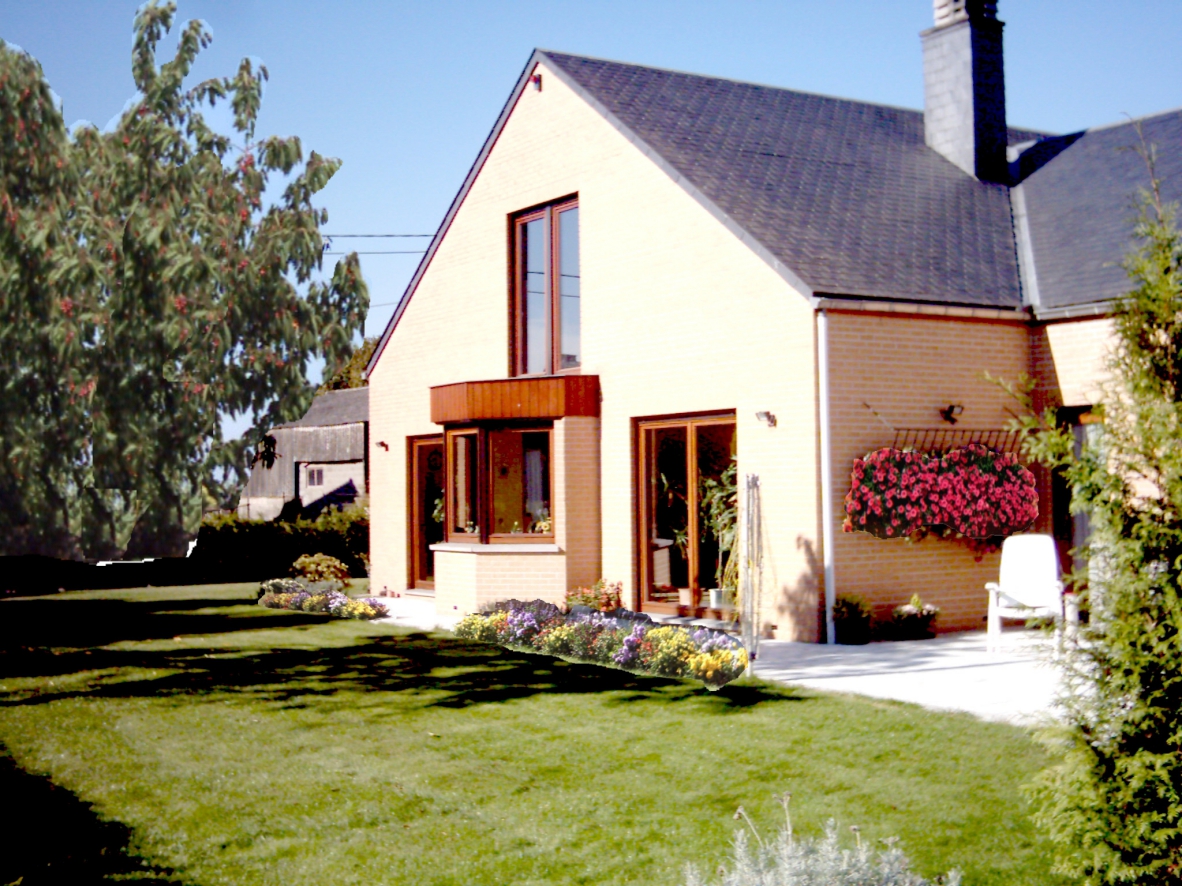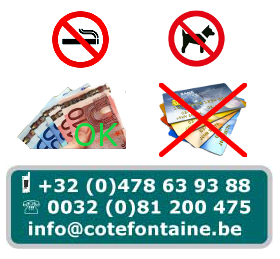 Our prices are net and include:
All taxes and breakfast varied and hearty with local products.
Free private parking
100% FREE registration
Live Booking = Pay less.
We do not increase our prices to pay a commission to intermediaries.
Phone : 0032 (0) 81 200 475

Mobil : +32 478 63 93 88
Independent entrance,
you keep your freedom.
Official establishment,
recognized and controlled,
rated 3 stars ***
The rooms are furnished with care for your comfort and each equipped with:

bathroom with shower, toilet, sink, soap, hairdryer, makeup mirror, soap, etc.
Flat screen TV whist BBC …, ceiling fan, ADSL connection, free WiFi, central heating, etc.
Are provided: bed sheets, bath towels, washcloths, soap, etc.

At disposal: A fridge, cold drinks, Belgian chocolates, tea and coffee making facilities, coffee, microwave, etc.

Tourist information :

To help you better discover our beautiful region and you are nice! You find the corner info and services.

At your disposal, tourist documentation on:
Namur and surroundings, Wallonia, Brussels and Flanders. The valley of the Sambre and the Meuse. The Belgian and French Ardennes. Bastogne, Dinant, Liège, Brussels, Bruges, Redu the Euro Space Center, the caves and the animal park Han Sur Lesse, Rochefort, Durbuy, attractions, museums. Maredsous Abbey. The Gardens of Annevoie. The castles of: Veves, Freir on Meuse, Lavaux-Sainte-Anne, Modave, etc.

And many more beautiful corners of Belgium not to be missed, etc.
The interior is NON-SMOKING

We are sorry, we can not accept our animal friends.